T-SQL Tuesday (#14): Resolutions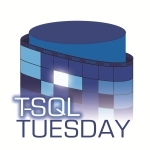 I am hereby joining the TSQL Tuesday, which is being hosted today by the Midnight DBAJen McCown.
Joining the SQL Server community voices of the T-SQL Tuesday idea, i here by declare my 2011 resolutions:
0. Make people happy: I was lucky enough to have discovered very early in my life, that my personal happiness depends on the happiness of those who are close to me. When they are happy - I do feel myself better, when they are smiling - I cant stay down for much time. I am going to be dedicating more of my time to their needs and I am about to bring some serious vicious fun into their lives - and they are not suspecting this ... hehehe :)
1. Giving back more to the community - my community gave me so much, that I cannot describe, and I do wish to give it back more. Sounds crazy ? You bet. :)
I do have a couple of the most delicious ideas of what to offer our community, but they do depend on what is about to happened in the next 3-4 months in my life. Maybe I won't be able to fulfill some of my wishes and dreams, but I am going to try to give a double of what I did last year.
I want to organize a SQL Server event here in Portugal and to bring a couple of wise and well known guys/girls, and give them much more besides just an opportunity to present, but to take care of them by showing them around. I am crazy enough with this idea, that I can take a couple of days from my own vacations to make it happened.
I know a couple of such guys and I have even spoke to them at the last PASS Summit, and should any of them decide in favor of coming over here - they will have some very serious SQL Vacations. :) hahaha
My desire to help my local community are not limited with SQLPort, naturally, but SQL Server is one of my passions so I will definitely be trying to combine what I enjoy with what I can give.
2. Go to the next level - more BI, more SQL Server knowledge, more design and usability books, more ITIL. Present at one of the international SQL Server events - especially at the next PASS Summit.
I am looking forward to upgrade my MCITP Dev certification to 2008 in the next couple of months, and maybe I shall dive into some BI certifications as well :)
3. Make more meaning - work with the people i can admire and learn from, make difference with my work, improve lifes and works of my clients.
And that is all I can say about my T-SQL 2011 resolutions... Hahaha :D